Adult Substance Abuse
Coming Soon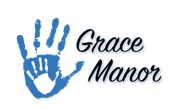 When someone is going through a personal crisis, the most wonderful thing a community can do is step up and offer support, whether that be physical, emotional, or otherwise. In the case of recovering from and overcoming substance abuse and addiction, individuals...
Nearly two months ago, the world all but shut down to try and slow the spread of COVID-19. Stores, small businesses, and even places like dental offices were closed, and many employees found themselves abruptly working from home or laid off while attempting to find a...
In the year 2017, a reported one in three children entered foster care due to Parental drug abuse. Three years later, Parental drug and alcohol abuse remains a leading reason why children are removed from their homes. The drug and opioid epidemic in the United States...
OUR PHILOSOPHY
Children's Hope specializes in treatment of trauma from severe childhood abuse to traumatic grief as a result of separation from their family. Children's Hope utilizes a relationship based model to teach children to trust adults again and implement healthy coping skills to mediate these effects.
Ashley Home Furniture
50th Street Caboose
Academy Sports
Adventure Park
Art Professor, Kristie Kristinek
Dion's Restaurant
Elegante Hotel and Suites
Elizabeth Beard DDS
Kevin and Nina Jarrett
Mario's Trim Shop
Monterey Church of Christ
South Plains College (Art Department)
St. Stephen's Episcopal Church
Thad Bartholemew
United Supermarkets