Adult Substance Abuse
Coming Soon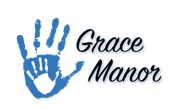 Hub City Hangout is a car, truck, and bike show benefitting Children's Hope of Lubbock. Hosted October 23rd and 24th in Mackenzie Park, Hub City Hangout includes a pre-party cruise on Friday night before the show on Saturday. Admission is $25 per car. Thank you to our...
"A Home Away from Home" The Children's Hope/Grace Manor/Ashley Furniture Hope for Recovery Furniture Drive It is an absolutely beautiful gesture when community leaders step up to assist individuals struggling to overcome personal and social crisis. This is the case...
Nearly two months ago, the world all but shut down to try and slow the spread of COVID-19. Stores, small businesses, and even places like dental offices were closed, and many employees found themselves abruptly working from home or laid off while attempting to find a...
OUR PHILOSOPHY
Children's Hope specializes in treatment of trauma from severe childhood abuse to traumatic grief as a result of separation from their family. Children's Hope utilizes a relationship based model to teach children to trust adults again and implement healthy coping skills to mediate these effects.
Ashley Home Furniture
50th Street Caboose
Academy Sports
Adventure Park
Art Professor, Kristie Kristinek
Dion's Restaurant
Elegante Hotel and Suites
Elizabeth Beard DDS
Kevin and Nina Jarrett
Mario's Trim Shop
Monterey Church of Christ
South Plains College (Art Department)
St. Stephen's Episcopal Church
Thad Bartholemew
United Supermarkets