Children's Hope 5K Hope Run
Children's Hope 5K Hope Run was held October 26, 2019.
Thank you to everyone who came out and participated!
OUR PHILOSOPHY
Children's Hope specializes in treatment of trauma from severe childhood abuse to traumatic grief as a result of separation from their family. Children's Hope utilizes a relationship based model to teach children to trust adults again and implement healthy coping skills to mediate these effects.
The holiday season is in full swing, and as we approach Christmas time, it may be easy to get buried in all the things you have to do: buy (and wrap) presents, figure out who is hosting Christmas, grocery shop and cook and bake for your family and friends. While there...
On Saturday, October 26, 2019, Children's Hope of Lubbock, Texas, will host their second annual 5K Hope Run, presented by Michael Postar's Affordable Storage. The 5K will start at 10 AM at Buffalo Springs Lake. Children's Hope is a non-profit organization committed to...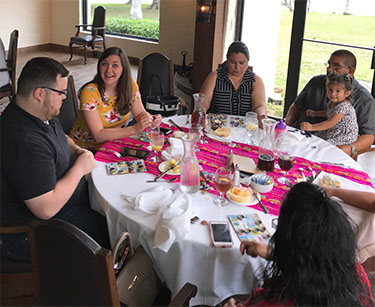 The 5th Foster Parent Appreciation Banquet was held Friday May 17, 2019 at the Rancho Viejo Casa Grande in Rancho Viejo, Texas. 14 families from Brownsville and 6 families from McAllen include 8 staff members attended the banquet.   Therapist including Andres Hoch and...