The Texas foster care system is a complex network of organizations designed to help children who are in need of a safe, supportive home. From local foster care agencies to state-run programs, there are a number of organizations dedicated to providing the best possible care for children in Texas. In this article, we'll take a look at the various foster care agencies in Texas, their roles, and how you can get involved.
Overview of Texas Foster Care Agencies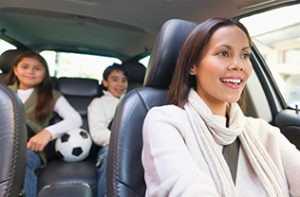 Texas is home to many different foster care agencies that provide a safe and supportive environment for children in need of a home. These foster care agencies are dedicated to providing these children with a secure and caring environment, as well as the opportunity to grow and develop. They strive to ensure that these children have access to all the necessary resources and support they need to become successful adults. In addition, these agencies ensure that all the children under their care have access to quality education and healthcare. Overall, Texas foster care agencies are committed to providing a safe and supportive environment for all the children in their care.
These agencies are dedicated to helping foster families understand their rights and responsibilities as caregivers. Texas foster care agencies are there to provide support, resources, and guidance to those looking to become a foster parent. They provide a variety of services, from helping locate available foster care programs in the area to providing necessary paperwork and financial assistance. These agencies strive to ensure that foster children and families have a safe, nurturing environment to grow and thrive in. They also work to ensure that foster parents are properly trained and equipped to handle any situation that arises. Foster care is an important part of helping children and families in our society, and these agencies are doing their part to make sure it succeeds.
However, foster care is not only about finding families for children without a stable home. They also have resources in place to help foster families with financial, educational, and emotional support as they transition into parenthood. It can be an overwhelming journey and having access to these types of services can make all the difference. Foster care organizations are committed to helping foster families succeed in giving the best care possible for their children and working hard to ensure a long-term placement is successful. The is our goal at Children's Hope for both kids and our foster parents.
Benefits Provided to Children in the Texas Foster Care System
Texas foster care provides children with stable housing, food, medical care, and other basic needs in times of need. If you're interested in how to be a foster parent and make a difference in a young person's life, first contact us and inquire about the requirements and process. Different states have different licensing and training requirements, so it's important to do your research before taking on the responsibility of becoming a foster parent. Fostering is a great way to give back to your community, and it can be an incredibly rewarding experience.
Texas foster care also offers educational services such as tutoring, mentoring, and college prep classes to help children succeed in school. These services are designed to give children in foster care the same opportunities as children that are not in the system. Tutoring helps children keep up with their grade level, mentoring provides them with positive guidance and college prep classes give children the tools and confidence they need to pursue higher education. Foster care not only helps children get the support they need in their immediate situation, but also prepares them for a brighter future.
Thus, foster care in Texas provides a great opportunity for those interested in learning how to become foster parents. Not only does it provide children in need of love and support with a safe environment, but it also offers emotional assistance through counseling and therapy services. Foster care not only helps children, but those who choose to open their homes to these kids as well.
Ways to Support and Contribute to Texas Foster Care Agencies
You can donate money or goods to a Texas foster care agency to help children in need, but the biggest need is your time. These donations can go a long way in making a difference in the lives of foster children. Money can be used to cover the cost of things like clothing and school supplies, while goods can help make sure kids have the essentials they need. Your donation can also be used to fund programs that help make foster care a better experience for everyone involved. No matter how big or small, your contribution can make a lasting impact on the lives of foster children in Texas.
You can volunteer your time to mentor or tutor a foster child and make a real difference in their lives. Foster care in Texas is an incredibly important issue, and there are plenty of children up for adoption in Texas who need loving homes. When you volunteer your time, you can help guide foster children through their difficult times and provide them with much-needed support. If you are interested in volunteering, there are plenty of organizations that need your help. From mentoring, to tutoring, to providing emotional support and more, you can make a real difference in the life of a foster child.
Also, you can support Texas foster care agencies by donating your time or resources. Ultimately, engaging with legislators and supporting these organizations will help ensure that all children involved in the Texas foster care system receive the best possible chance at a successful future.