The 5th Foster Parent Appreciation Banquet was held Friday May 17, 2019 at the Rancho Viejo Casa Grande in Rancho Viejo, Texas. 14 families from Brownsville and 6 families from McAllen include 8 staff members attended the banquet.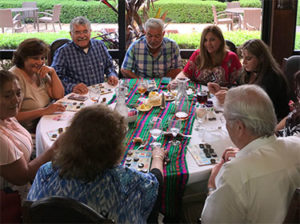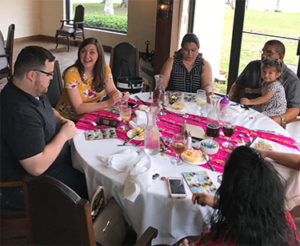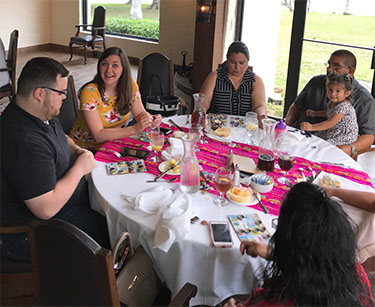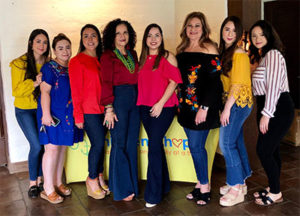 Therapist including Andres Hoch and Yolanda Hill were on hand. A game of Chalupa was played and gave away gifts. The grand prize was Carta Llena and  Nathan. Ashley Wychopen won the Master Build Bluetooth digital electronic Smoker 2 Portable Outdoor grills each for 4 esquinas and center square ( el pósito).
Here's a photo of our beautiful staff from left to right. Tanya Comisarenco, Amanda Medelez, Mariana Castañeda, Maria Livingston, Karla Martinez, Angie Hamm, Mariel Gonzalez, Nadia Prado.
Anyone can provide gifts for the children, throw parties and invite them to events at your church. If you are interested in being a mentor, contact Area Director of Corpus Christi, Brownsville and McAllen to volunteer at (956) 621-0430.