The 40th Annual of the Ballet Lubbock for Tchaikovsky's The Nutcracker, a Community Outreach performance in Lubbock, Texas, a Holiday Tradition, the very first performance of 2018, was displayed exclusively for many organizations last night at the Lubbock Civic Center.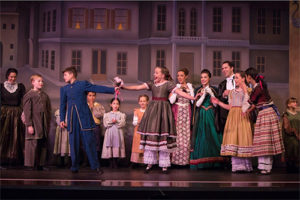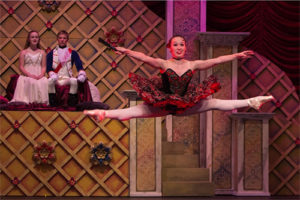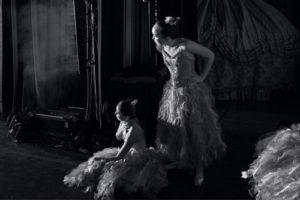 Before entering the theater, everyone had an opportunity to have cookies and all varieties of snacks. A photo booth was set up with items to be used as props in any of the photos taken at your own will, which made for an exciting selfie for those involved or a nice photo with family and friends.
Our kids were greeted by ushers that took our green tickets, and lead them to the giant 1,395 seating theater. Every seat in the house was filled and the neat part of the performance that the orchestra pit had a full band!
Here is a little bit about the story: The red and green classic The Nutcracker ballet was originally based on the 1816 book, The Nutcracker and the Mouse King, written by E.T.A. Hoffman. The prelude called the Herr Drosselmeyer's Workshop described that it is Christmas Eve and Drosselmeyer is eagerly working on the toys in his workshop. Meanwhile, The Stahlbaum family is excitedly preparing for their Christmas party.
In Act 1 Scene one titled The Christmas Party, Herr Von Stahlbaum and his wife welcome all of their guests. Drosselmeyer presents a few of the toys from his toy shop: a beautiful doll that comes to life, dancing; and life-like mechanical toys that perform for the guests.
In Act, I, Scene 2: The Battle Scene the sweet mice leave, Clara is frightened by the incredible sight of the much larger rats, and with a great boom, the mighty Rat King appears. He demands Clara to marry him, but she refuses. Suddenly, the Nutcracker comes to life and defends Clara.
Act II: The Kingdom of the Sweets Clara and the Nutcracker Prince finally arrive in the Kingdom of Sweets, and the Prince presents Clara to his royal subjects. awakens to find her mother looking for her, and cradles her precious Nutcracker as she goes back to bed. "It was all such a wonderful dream," she thinks, "…or was it?"